Our Management Team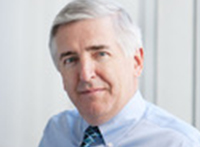 John L. Brooks, III
Investment Committee Member
John L. Brooks III is the Managing Director of Healthcare Capital LLC, which advises early-stage life sciences companies. Healthcare Capital specializes in advancing disruptive and innovative solutions in healthcare, especially in obesity, pre-diabetes, and diabetes. He is the former President and Chief Executive Officer of the Joslin Diabetes Center, a Boston based diabetes research, clinical care, and education organization. He has co-founded seven life sciences companies, including Insulet (PODD), a disruptive insulin delivery company. He was a co-founder of Prism Venture Partners, a $1.25B venture capital firm. Prior to that, John was a senior medical device executive at Pfizer, and a senior manager at Arthur Andersen & Co. in Boston, MA, where he focused on early stage companies. A native of Massachusetts, he holds an M.S. in Business Administration and a B.B.A. cum laude from the University of Massachusetts at Amherst and he is a Certified Public Accountant.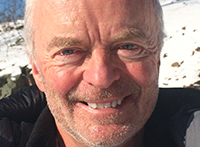 Charlie Johnson
Investment Committee Member and Managing Director
Charlie Johnson is a Clinical Associate Professor at the Isenberg School of Management - UMass Amherst where he teaches courses in entrepreneurship. Charlie was previously a partner at the Boston law firm Choate, Hall & Stewart where he represented startup and emerging companies as well as venture capital and private equity investors. He was also a member of Choate's executive committee and chaired its business and technology practice. He currently serves on the advisory boards of a number of for-profit and not-for-profit organizations. Charlie is a graduate of Trinity College and the University of Virginia School of Law.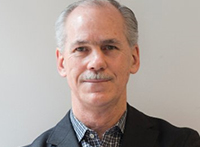 Mike Masterson
Investment Committee Member
Mike Masterson is an entrepreneur and executive with over 30 years experience in the pharmaceutical, biotech, advanced materials, and energy industries. His career incorporates venture creation experience as a founding CEO, BOD Chairman, and Venture Partner. Mike currently serves as the Co-Founder and CEO of ALD NanoSolutions, Inc. He also serves as a Founding Partner in Breton Capital Management, a special situation private equity firm. Previously, Mike served as the Founding Board Member of ezCater, Inc., Co-Founder and BOD Member of Sundrop Fuels, Inc., Co-founder and Executive Chairman of Nemucore Medical Innovations, Inc., and Chairman and CEO of Xcellerex, Inc.(acquired by GE Healthcare). Mike's career also includes experience as a Venture Partner at Flagship Ventures where he was founding CEO of multiple ventures, including BG Medicine (NASDAQ: BGMD). He was also Co-founder/CEO of Kemper-Masterson, Inc. (acquired by Parexel International, Inc. – NASDAQ PRXL). Mike also received the Distinguished Engineering Alumni Award from both the University of Colorado and the University of Massachusetts. He is also currently the Board Chairman at the Wentworth Institute of Technology in Boston, MA.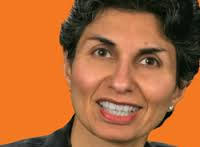 Ameeta Soni
Investment Committee Member
Ameeta Soni drives revenues and profits for technology startups in many roles - marketer, founder, consultant, board member, advisor, and investor. She founded FitTrace, provider of a web and mobile app targeting high-performance athletes; PLM software company Aanza; RFID technology services company, Aanza AutoID Group, and Altek Consulting, a management consulting firm. She served as CMO at PlatformQ Health, a digital media company focused on the healthcare market and at VFA, a SaaS provider acquired by a private-equity backed company. Ameeta is a charter member of TiE Boston, member of the Edison (Partners) Director Network, past chair of the MIT Enterprise Forum of Cambridge, and a mentor at Techstars and LearnLaunch accelerators.  She has a MS in Polymer Science and Engineering from UMass Amherst and received her MBA from the University of Chicago.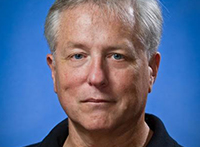 Steve Willis
Investment Committee Member

Steve Willis has been an entrepreneur in computer networking since 1982. In 1986 he co-founded the pioneering Internet router company Wellfleet Communications (eventually Bay Networks), where he ran software development and the Advanced Engineering Group. In 1997 he co-founded Argon Networks, a maker of Internet core switch-routers, which was purchased by Siemens. In 2001 he joined Datapower as the VP of Advanced Technology, a company focused on XML processing and data transformation. In 2009 he co-founded Overlook Networks, a venture addressing new networking technology in the data center. Steve has a BS in BDIC/Computer Science from UMass Amherst. He is an investor, board member, and advisor to startups in the Boston, San Francisco, and New York areas. His ventures cover Internet TV delivery, scalable software testing, healthcare machine learning, optical networking, cryptography, ETL, collaborative software development, silicon-based sensors, and drug delivery. He is a member of the MIT Venture Mentoring Service, the Beth Israel Deaconess Medical Center IRB, the UMass College of Computer and Information Sciences Dean's Advisory Board, co-founder of Valley Venture Mentors, and the Entrepreneur-In-Residence at the UMass Amherst. He holds multiple patents in the field of computer networking.